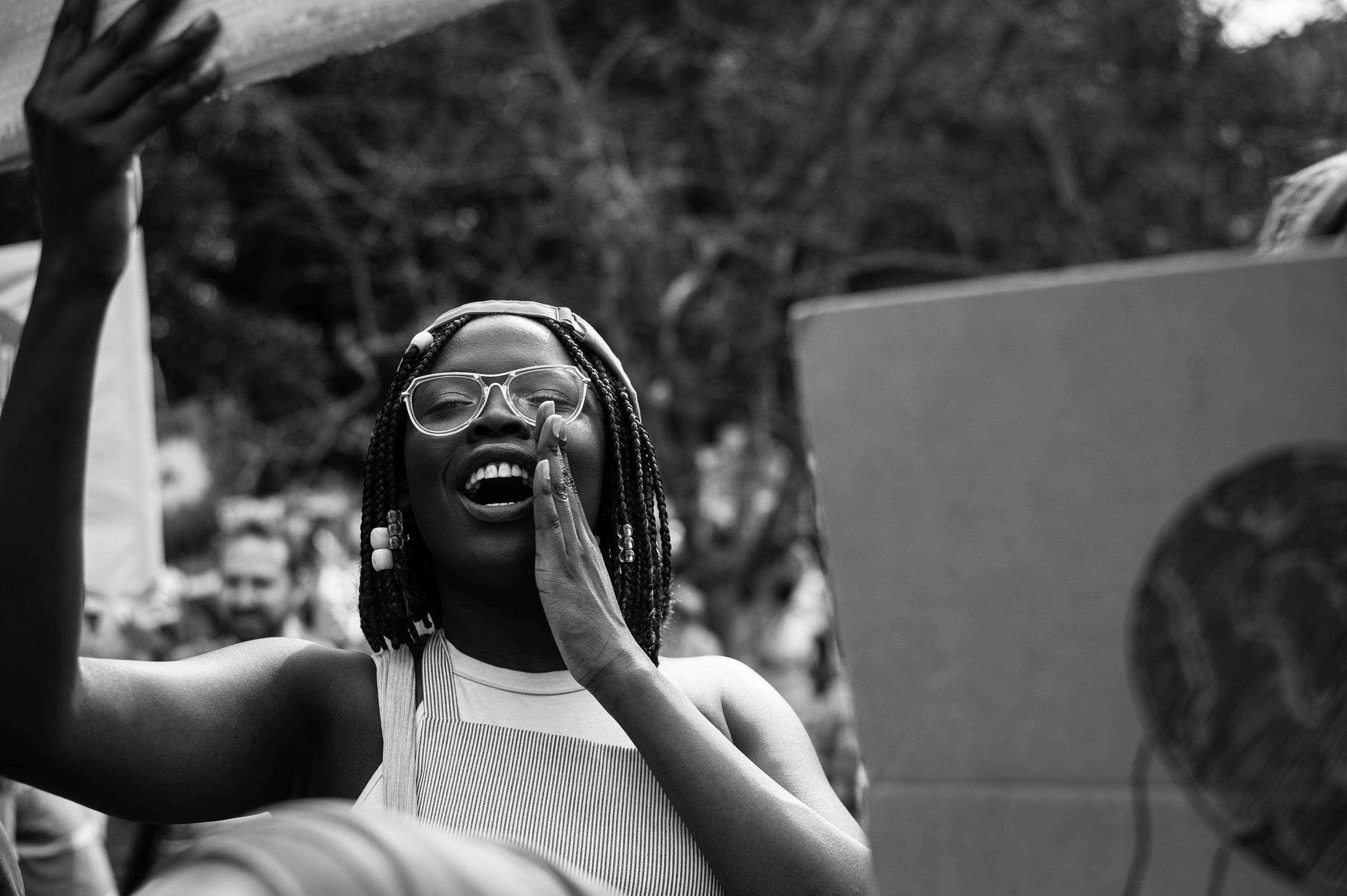 The inspiring teams and activists behind our partner organisations
How do our donations impact real change?
This #IWD2021 we sat down with activists and team members from a few of our charity partners to hear their inspiring stories.
---

PLAN INTERNATIONAL AUSTRALIA


In 2020, the scale of global school closures was unprecedented. It is estimated that up to 20 million secondary school-aged girls were pushed out of school as a result of the pandemic. This puts girls around the globe at a higher risk of forced marriage, early pregnancy and violence. We must act now to make sure that girls around the world are not left behind as we build back from COVID-19.
Donations to date: $12,982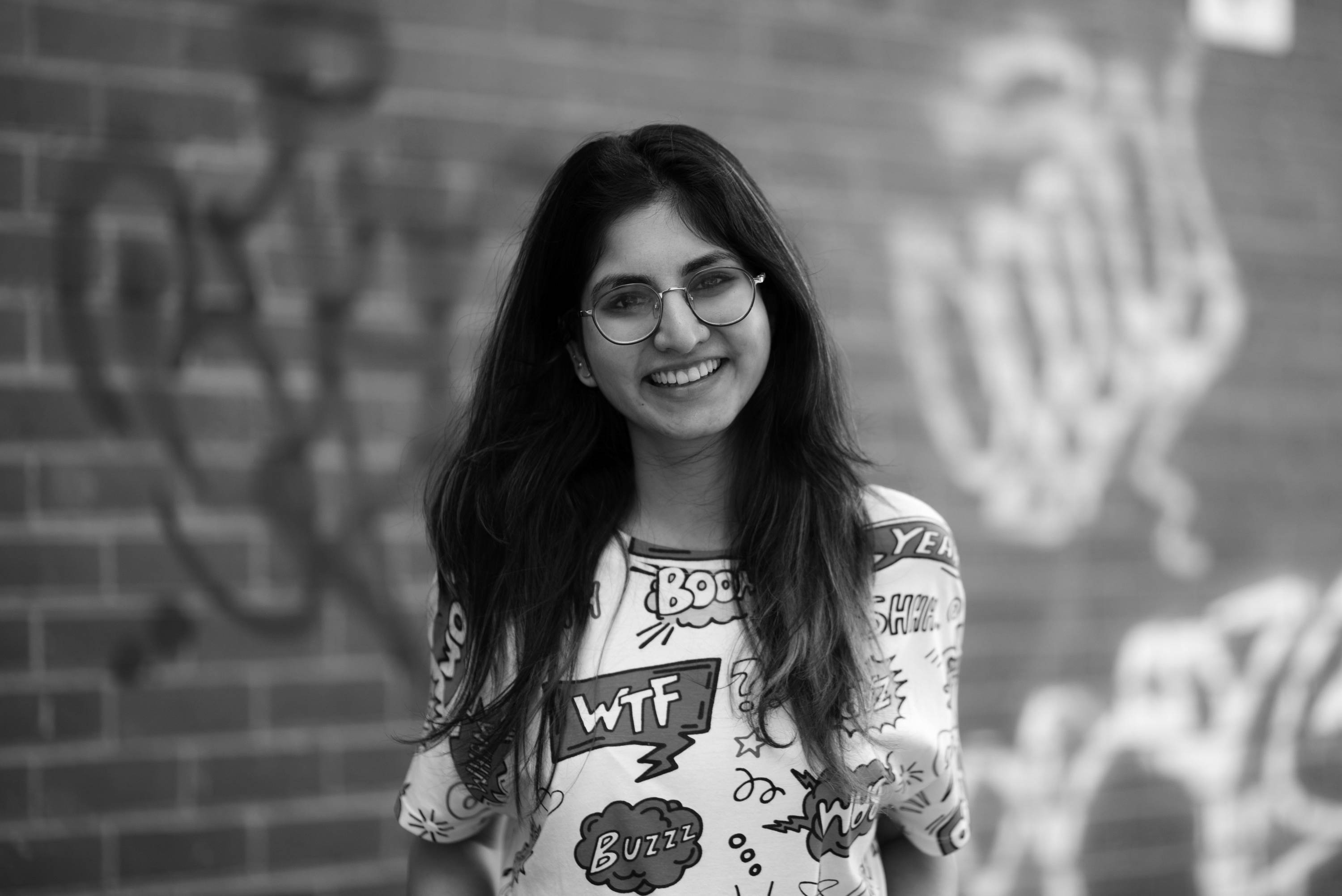 As an activist, what are you trying to do to make a difference?
As an activist and a young woman in the world of today, I have realised starting the conversation about gender inequality is the start to bringing real change. I grew up travelling and living all over India and saw that young women and girls need a platform to amplify their voices – they don't need someone else to speak for them. Girls are a force to be reckoned with and girls that stand up for what they believe in are unstoppable.
How has your own story influenced your gender equality work?
I grew up as an only girl child and was lucky to have a set of parents that were extremely liberal and always pushed me to do my best. Though as I started travelling and living in different parts of India (and now the world) I very quickly realised that my situation was the exception and not the rule. This truly broke my heart and boiled my blood. I have seen classmates of mine drop out from school because their parents wanted to save that money for their dowry or just because they thought educating the son was enough. Statistics and stories have shown time and again how many challenges girls face even before making it to school and once they do a whole set of other challenges are thrown their way.
How has education made an impact on your own life?
I have been extremely lucky to have had the opportunity to get an education in over 14 schools because of my father's job. For me education is not just about the curriculum taught at school, it is so much more than that. The experiences you live, the challenges you face and the choices you make are what shape us. Education truly taught me that the pen is mightier than the sword, it taught me how much difference raising your voice can make and most importantly, that education for all should be a birth right and not a privilege.
Why do you believe that educating girls can change their own lives, but can also transform the world?
I had read a quote somewhere that deeply resonated with me. "When you educate a man, you educate a man but when you educate a women, you educate a community." This quote holds so true for any family or any community. Growing up, my memories are of sitting and studying while my mother supervised, helping me get the best grades. She shaped me into the woman I am today and that is because of the education she got as a young girl herself. A young girl has so much fire inside her to learn and grow, and all she needs are opportunities. There is a Greta and Malala in every little girl just waiting to get her microphone and her chance to speak and not back down. The world would be a kinder, more peaceful place with equality. It would be safer and more developed. Educating girls isn't just beneficial to them but truly to all around them. We are a force to be reckoned with. We are unstoppable.
What are some of the biggest hurdles girls face in getting an education?
As sad and heartbreaking as it may sound, some communities around the world still consider the birth of a baby girl a curse and pray and wish for a baby boy. In these circumstances, spending money on her education is the last thing on their mind. For the few that do end up starting school, many drop out as soon as they get their periods or because of a lack of facilities like enough toilets. Another huge factor that impacts the education of girls – especially in rural areas – is the long distances girls have to walk which ends up being unsafe. These are just hurdles even before they start a proper education.
---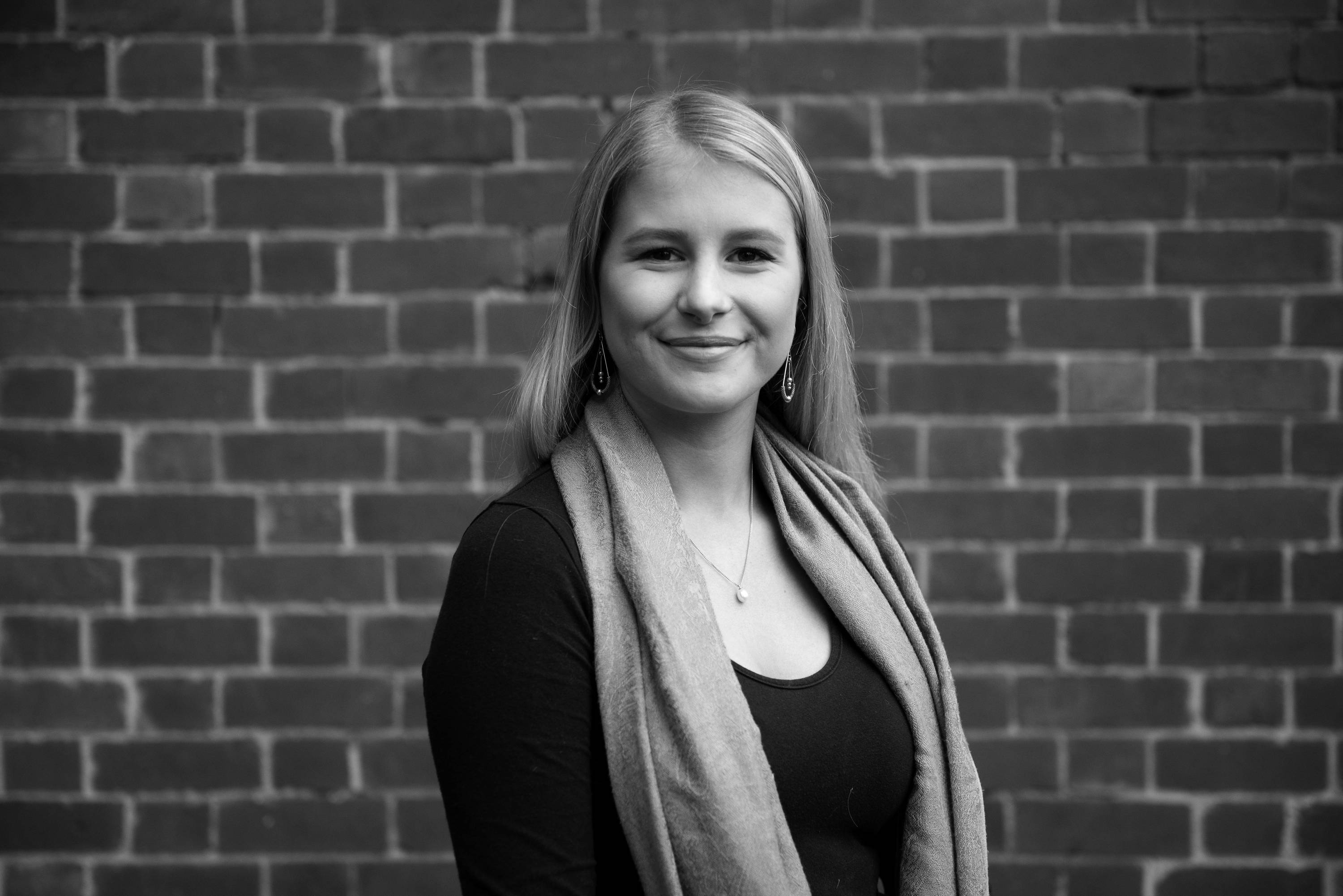 As an activist, what are you trying to do to make a difference?
I'm a youth activist with I'm a youth activist with Plan International Australia and work with a fantastic team of young people to create social change around gender equality. Recently I co-authored a 'A Better Normal: Girls Call for a Revolutionary Reset' where we asked young women and girls in over 90 countries what they wanted to see in their future and mapped out pathways to get us there. The best part of this work is designing solutions for youth, with youth, and then presenting these to power holders, who are often really receptive to hearing younger voices.
How has your own story influenced your gender equality work?
I am particularly passionate about breaking down the taboo around menstruation and period poverty. In early high school I had an experience where I leaked through my pad and onto my school skirt so badly that I had to go home. I remember swearing my closest friends to secrecy, because I couldn't bear the thought of public embarrassment. A couple years later I was reflecting on this moment, and the shame that I had felt, and decided to unpack why that was. From then on I have been able to channel this experience into a force for change in breaking down period stigma so that my children don't have to experience that same discomfort.
How has education made an impact on your own life?
As a current university student education makes a huge impact on my life everyday. I am studying a Bachelors of Social Science with majors in Gender Studies and Anthropology and love what I'm doing. My gender studies major in particular has shaped the way I see myself and the world around me and has made me a better critical thinker and better activist.
Why do you believe that educating girls can change their own lives, but can also transform the world?
The well known quote: "When you educate a girl you educate a nation" sums it up pretty well. When you educate a girl, you educate entire generations and communities. Everyone deserves the right to education, and even if educating girls just changed their lives and not the whole world it would still be worth doing (it's just a bonus that it does both).
What are some of the biggest hurdles girls face in getting an education?
Girls around the world face many barriers to education and these have only been exacerbated with the impacts of the pandemic. These include gender norms that keep girls in domestic roles, and the lack of facilities for menstrual health management, as well as the stigma around menstruation. Barriers also include gender-based violence, child and forced marriages, pregnancy, and poverty, which often leads to boys being prioritised for education over girls. These issues often feed into one another and must be addressed holistically in order to be eliminated.
---

WOMENS COMMUNITY SHELTERS


Existing services cannot meet the demand for crisis accommodation for women who are homeless. More than one in two women across Australia who seek a bed in a crisis shelter are turned away every night, mostly due to a lack of space. And these are just the ones who find out they can ask for a safe place to go.
Women's Community Shelters works with communities to establish new shelters, which provide short term emergency accommodation and support in a safe environment that enables homeless women to rebuild self-esteem and achieve control and fulfilment of their lives.
Donations to date: $13,799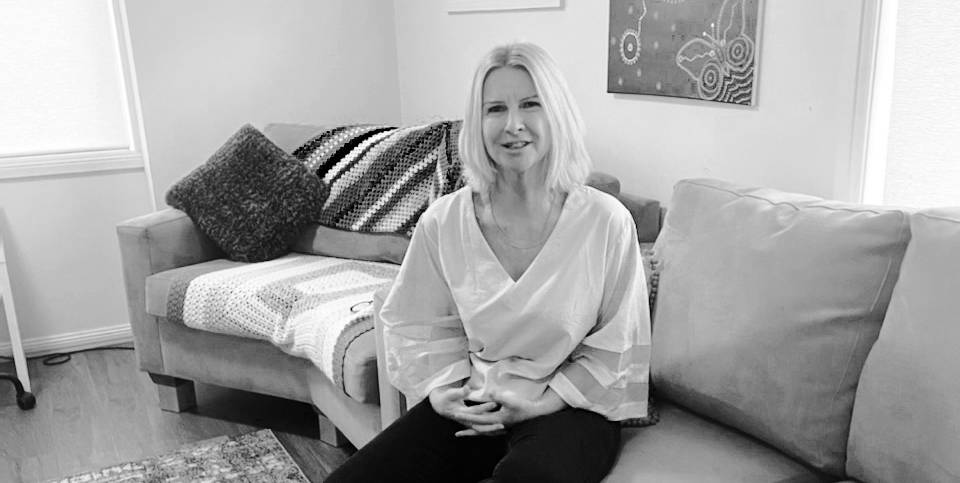 Donna Cavanagh is currently the Practice Lead for Women's Community Shelters. Her previous role was as Manager of the Sanctuary Women's Shelter in the Hills district in Sydney.


You used to work as the Sanctuary – Hills Shelter Manager so you've got a lot of experience working on the front line with women and children. Please can you tell us what are the most predominant situations that bring women to women and children to a WCS shelter?
Predominantly, and I'll speak from my previous role working at the Sanctuary – Hills shelter, its family and domestic violence. And that can range hugely, anything from child protection issues, sexual assault and family abuse. That's where they predominantly seek support from our shelter.


And what type of support do you offer those women and children?
We offer comprehensive casework and wrap around supports services. We work very closely with the moms and their children and we have a Child Support Worker to identify their goals, so they acquire the exact support that's needed by them.
Specifically, they're a client in their own right and all their needs are quite different, so we tailor the case work to support the individual needs as no two cases of domestic violence are ever the same.
That support is offered in a beautiful, safe space which has been specifically designed for the women and kids and their safety. It's also designed around trauma informed care.


How do fundraising efforts and partnerships, like that of Shona Joy via i=Change help women across the WCS network?
It save lives! There is no other way to say it. Without people supporting Women's Community Shelters and the women and children we protect.
These women have nowhere else to go. A lot of other women's shelters are full, most of the time, due to the pandemic. Now things are quietening down we're seeing a lot of escalation in women's ongoing needs. If they stay in an unsafe situation, it means a child can live in fear for the rest of their lives, as will their mom. They never experience what safety is like, as opposed to coming to a shelter where they do experience, safety and support and non judgmental help.
 
2020 was a really challenging year due to COVID. How did that present itself within WCS Shelters?
Initially, for me in my then role as Shelter Manager, it was just keeping the shelter running and open. I tried to not let it impact the staff and the women too much and WCS were a pivotal component in supporting the managers across the shelter network.
I think one of the positives was our adaptability and adapting to different ways of doing things. Additional hygiene and cleaning requirements being put in place and one of the biggest impacts was the 'unknown' factor. How long it would last, the financial impact on the shelters and the effect on the community donating to the service.
As a Manager I think I felt I was more switched on 24/7 during COVID. I felt that the children and the women and the staff, their wellbeing and their safety was in my hands, so I was in work mode all the time with no downtime. I'd then go home and ensure that my own family was safe, so it had a huge impact personally.
That being said, I did feel incredibly supported by WCS but it was the 'unknown' factor that was the major thing for me.


What do you love about working for Women's Community Shelters?
I love seeing the outcomes. I'm the one, along with my staff on the frontline, that see the women and kids relocate into their own homes and the safety net that brings with them.
There's also the fact I love the unique WCS shelter model as I know the model works because I see it every day. So I believe in the model. That's why I love working for Women's Community Shelters.


Please can you share a story that's moved you since joining WCS?
Where do I begin, there's been so many! We had a family come to us from the local area. Mom was experiencing domestic violence with two children. And the perpetrator, her husband was quite well known in the local area.
He was a businessman and also a prominent figure in the community, so we really had to be mindful how we navigated the support for her, which we ended up doing and you know, her little boy didn't speak when he first came into us. We wrapped services around the children and the mum, and subsequently she went into one of our transitional properties on Christmas Eve.
This year she sent a photo to Shelter staff of her and with the children and it was the best feeling, seeing the family happy and safe. So I guess it's seeing the transformation from a broken woman who first walked through the door to a new stronger woman. I also think that because of his position, because he had such standing in the community, she never thought she would get out. And she always thought that she'd have to return. But we helped show her that she didn't have to and now she's safe and she's doing really well and she's actually working part time now, so it's amazing.
---
All human development and human rights issues have gender dimensions. UN Women focuses on priority areas that are fundamental to women's rights and gender equality, and that can unlock progress across the board.
In everything we do, and all we aim to achieve, we are committed to advancing gender equality and the empowerment of women.
Gender inequalities remain deeply entrenched in every society. Every day, women face violence and discrimination; lack access to decent work opportunities and equal pay; are denied access to basic education and health care; and are under-represented in political and economic decision-making processes.
UN Women is working to change this.
Donations to date: $13,149